911 Restoration of San Jose
Weather Alert: If you are experiencing weather-related damage from the storm, call us today for emergency assistance!
At 911 Restoration of San Jose, we offer a Fresh Start with our comprehensive selection of property damage restoration services, including but not limited to:
Whether you're a San Jose homeowner or business owner, 911 Restoration of San Jose is your Fresh Start! We'll communicate with you throughout the entire process, help answer questions related to insurance, and restore your property to its pre-damaged condition. One of our IICRC-certified teams is dispatched within 45 minutes of your call! Contact us today, and one of our friendly representatives will assist you in finding the nearest San Jose location.
Water Damage Restoration in San Jose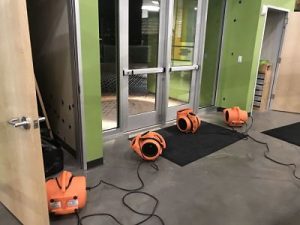 Whether you're experiencing a burst pipe, basement flooding, or sewage backup, there's no time to waste when you're experiencing a San Jose water damage emergency. You need the help of a trustworthy water extraction company as soon as possible. Fortunately, you have 911 Restoration in your corner. 
We provide 911 water damage experts in San Jose, Oakland, Fremont, and all surrounding areas 24/7/365 with a guaranteed arrival time of 45 minutes or less.
Regardless of how your water damage emergency occurred, our San Jose water damage repair team has you covered. They handle emergency roof repair, storm repair, boarding up, and leak detection. They pack out and store your belongings to avoid unnecessary damage during the San Jose water removal process. Once flood cleanup is complete, they bring in professional blowers to dry the affected area. 
Our mission is to give you a true Fresh Start, and that means going above and beyond basic water removal. That's why our water damage restoration experts conduct structural testing and a mold inspection. If damage or an infestation is uncovered, our team handles repairs and mold removal themselves. 
Water damage is an emergency. You deserve to work with someone who treats it that way. For fast relief and expert service, call 911 Restoration for water damage restoration in San Jose. Call us at (408) 449-4904 and allow us to offer you a free visual inspection.

Service area map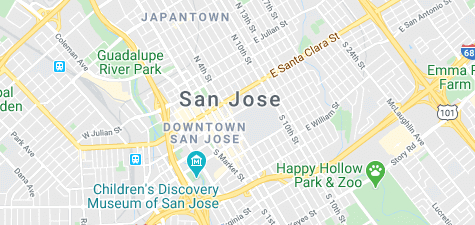 Mold Removal
Water damage restoration in San Jose isn't complete without a thorough mold inspection. If you've recently experienced water damage on your property, you need to call a certified mold remediation company. Fungus destroys the structure of your home or business, and also releases dangerous particles into the air you breathe, causing serious health issues in the long run.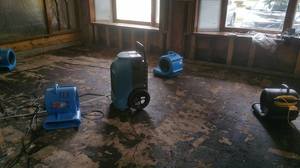 Leave it to 911 Restoration's mold removal experts to eliminate the threat of an infestation. Our San Jose mold remediation team performs a mold inspection to uncover every trace of mold. We only practice safe mold removal tactics to secure your property against future growth. Before we consider mold remediation complete, our experts examine your home or business for permanent staining or damage. If any is found, they personally repair any problems they discover. Call us at (408) 449-4904 and see how we can help.

If you suspect there's an infestation on your property, call 911 Restoration of San Jose for mold removal.
Tyler Wastl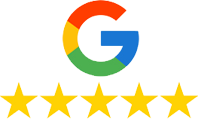 "I called 911 Restoration of San Jose to help me. I had water damage on the ceiling in my master bedroom. They provided excellent service and gave me peace of mind in a time of stress. I highly recommend this company!"
Sewage Backup and Cleanup
Sewage backup has a way of making it feel like your property could never possibly be clean again. Fortunately, our water damage and sewage cleanup team in San Jose knows exactly how to restore your property to acceptable standards.
Because we know how disgusting and dangerous sewage backup is, our sewage cleanup crew arrives within 45 minutes of your call 24/7/365. They work quickly to minimize water damage and limit the cost of sewage restoration. The technicians take care of sewage extraction quickly to prevent rotting and warping. Once sewage removal is complete, our team sanitizes your home or business to protect you against disease-causing bacteria and parasites. 
We even handle any necessary repairs, whether your floorboards have rotted or your drywall is stained. Our team is also expertly trained in mold remediation, should an infestation develop following your toilet water backup. 
Your property may feel contaminated now, but our IICRC-certified experts will give you a Fresh Start! Calling 911 Restoration for sewage cleanup in San Jose puts you one step closer to a Fresh Start, call us at (408) 449-4904.
Fire and Smoke Damage Restoration
A property fire can be one of the most devastating experiences for businesses and homeowners. If you need water and fire restoration san jose or smoke removal in San Jose, call 911 Restoration. We know how important it is to get a fast response. We arrive in 45 minutes or less and offer a free visual inspection (for property owners only) to clarify exactly what it will take to give your home or business a Fresh Start.
Our fire cleanup crew removes odors permanently. They use soda blasting to eliminate all traces of soot and ash, and their smoke removal efforts even include cleaning your dishes and furniture! Firefighters do a great job of putting out the fire, but they leave you with water damage. Our flood cleanup crew handles water removal and mold remediation personally. Fire damage restoration isn't complete without full property restoration. 
You might believe a fire is the end of your property and your livelihood. Our fire damage restoration crew does everything possible to lead you to a Fresh Start. Call 911 Restoration of San Jose for fire damage restoration today.
Disaster Restoration
When you're faced with a property disaster, the future may seem unclear. All you need to do is call 911 Restoration of San Jose. 
Our disaster restoration technicians are rigorously trained to confront any property disaster. They handle water damage restoration, fire cleanup, smoke removal, sewage floods, mold removal, and more. We equip our staff with all the professional tools they need to give you a Fresh Start safely and effectively.
Likewise, we know how much is at stake when your business or home is hit with a property disaster. You can trust our disaster restoration team to come up with a plan to make your property look, feel, and smell brand new. At 911 Restoration, we prioritize serving with compassion. Our experts communicate honestly and do all they can to minimize expenses. This includes providing a free visual inspection (for property owners only) in addition to a free insurance consultation. 
When your property needs a Fresh Start, call the IICRC certified technicians at 911 Restoration of San Jose for disaster restoration you can trust. Call us at (408) 449-4904 and see how we can help.
Commercial Restoration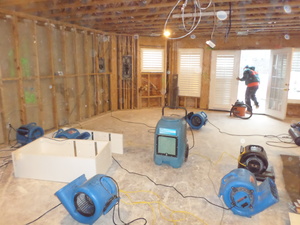 911 Restoration provides the fastest commercial water restoration in San Jose. We're here to get your business back up and running 24/7/365.
Experiencing a disaster on your commercial property can be overwhelming. Common natural disasters in Portland include floods, winter storms, landslides, and mudslides. Our team works to ensure you don't go through the disaster recovery process alone. In the case of an emergency situation, our team will respond within 45 minutes of your call to begin commercial restoration. We will provide a thorough assessment of the damage and check to make sure there are no other potential issues that may arise.
We hold our staff to a high standard. Each member of our team completes regular, rigorous training.  Above all, we value empathy and believe in the Fresh Start attitude. Our technicians put themselves in your shoes and treat your property as if it were their own. 
Serving the communities of Alviso, Atherton, Byron, Campbell, Coyote, Cupertino, Fremont, Holy City, Livermore, Los Altos, Menlo Park, Milpitas, Mountain View, Newark, Palo Alto, Pleasanton, San Jose, Santa Clara, Saratoga, Stanford, Sunnyvale, Sunol, Union City and surrounding area.