Water Damage in San Jose
911 Restoration of San Jose
911 Restoration San Jose is here to provide homeowners and businesses a fresh start after water damage has taken their peace of mind.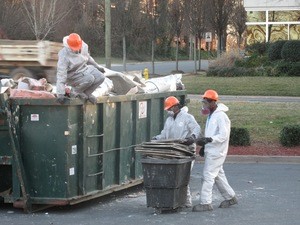 "Everyone deserves a second chance when an accident happens, and homeowners need to know that it is only the start of something new," says Erez Gilad, owner and operator of the San Jose branch.
The tranquility of our customers is our number one concern, which is why we are available 24/7/365. Disaster does not take a day off and neither do we.
"Reliability, to me, means being there fast when a homeowner goes through an accident," Erez says reassuringly.
To get homeowners on track for a fresher tomorrow we get there within 45-minutes of any call with same day service.
The IICRC certified team at 911 Restoration San Jose is trained to handle any problem that you may encounter. We hold certificates that give homeowners' peace of mind that when they call us we will handle their problems for them.
Call our experts with 911 Restoration San Jose for the most trustworthy care in the business today!
FIRE ALERT
Attention San Jose residents! The 2020 fire season has resulted in more than five million acres burned on the west coast. 911 Restoration is committed to helping customers get a Fresh Start after fire damage to your home or business. Our team can tackle any type of fire or water damage restoration project with urgency and efficiency. We're available 24/7 and are committed to an arrival time of 45 minutes or less. If you have experienced fire damage, call the fire cleanup experts at 911 Restoration of San Jose for smoke and odor removal and fire repairs today.
Service area map
Water Damage Restoration
Water damage comes in a multitude of shapes and sizes, and fortunately, for our customers we are one solution that fits many problems.
Some key ways to help prevent water damage in your home no matter what the season:
Clean out your gutters to avoid overflow in the rainy season.
Make sure that the discharge from your downspouts is directed away from your foundation by at least five feet.
Never let dead branches on the trees around your property linger as they may fall onto your roof during a storm.
Check the pipes around your property for any rusting, corrosion or puddling which may indicate a weak section.
Take the time now and again to look at and replace if needed, the hoses and fittings on your water-based appliances.
If your home is already amid a flooding scenario, then contact our water damage restoration Santa Clara team with 911 Restoration San Jose for immediate assistance today!
Client Testimonial
Sherry M.
"I would give them 6 stars if I could. I had to deal with a flood in my business, an absolute nightmare for every business owner. 911 Restoration came right away, and they are so professional and efficient. Even after everything was done they followed up and made sure everything was back to normal. A+ customer service. Thank you!"
Sanitization Services & Disinfection Solutions
The recent outbreak of coronavirus has only grown as each week passes. At this point, the pandemic has gone global and every single business and person is affected. For this reason, we all need to do our part in containing this virus. One way everyone can contribute is to maintain their personal hygiene.
Our property owners have a chance to be leaders in this problem by working to make sure their buildings remain sanitized according to the latest protocols. Following this procedure will ensure the people who come and go remain as protected as possible. For this reason, 911 Restoration of San Jose is standing by to deliver sanitization services as well as various disinfection solutions for both residential and commercial properties. Every technician stays up-to-date on their training to ensure full compliance with all current CDC and EPA protocols in an effort to deliver optimal results with our sanitization services. Our technicians will be there 24/7/365 for our San Jose residents to ensure you get the peace of mind you deserve.
Mold Remediation
Mold infestations can happen from a small pipe leak, to a huge flood, because all fungus spores need are moisture and organic material to grow.
Signs of mold are crumbling drywall, dirty spots that look fuzzy, and pungent odors as well. All of these mean potential fungus exposure somewhere nearby.
Fungus spores can enter the immune system and cause irritating symptoms such as worsening allergies. If any of these sound familiar then call us for a free visual inspection.
Our mold removal Santa Clara team with 911 Restoration San Jose can get mold off of your mind, so give us a call today!
Sewage Backup Cleanup
Raw sewage can end up on your property in a variety of ways, though all of them are potentially life threatening and this is why we suggest never attempting to handle any of these situations on your own.
It can either be a result of flooding that pushes it out from your toilet, or from a damaged sewer line as a result of a tree root penetrating your pipes.
Handling sewage clean up safely for the environment, home, and homeowners is simple for us because we have the training and certifications required to do the job right.
Our sewage backup cleanup Santa Clara team with 911 Restoration San Jose is environmentally friendly, and we always get the job done right, so give us a call today!
Fire and Smoke Damage Restoration
After a firefight, homeowners may come home to discover their house covered in water, ash, and smoke stains. It is disheartening to be saved from one accident only to require more help.
Fret not, 911 Restoration San Jose knows how to clean up water, remove ash, and deodorize your home. The thorough cleanup we provide ensures that you can breathe easy for years to come because nothing gets left behind.
Our technicians are trained to handle surface penetrating chemicals that dissolve tiny particles that smoke leaves behind, and then we suck them out. It leaves your surfaces clean and fresh.
If your home or office location has recently been through a fire or smoke event of any kind, then contact our fire and smoke damage restoration Santa Clara team with 911 Restoration San Jose for immediate assistance today!
Disaster Restoration
911 Restoration San Jose is here to provide you affordable disaster damage restoration for any incident that may occur from man-made error to natural disasters.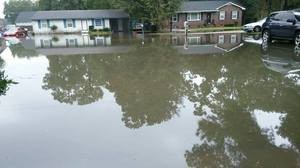 In San Jose earthquakes frequently occur, so you can count on us to be there for you after any home damage that may have occurred.
Earthquakes shift the earth and can cause damage to hoses, pipes, drywall, wood floors, tiles, and foundations. We have what it takes to restore your home's fresh status.
If you require any of our services call us. We are licensed, bonded, and insured, so you are guaranteed a beginning that starts off without a hitch.
Call our disaster restoration Santa Clara team with 911 Restoration San Jose to eliminate the effects of any sort of disaster scenario today!