Air Duct Cleaning
Air Duct Cleaning Services by 911 restoration of San Jose – Offering Unmatched Quality
When it comes to air duct cleaning, you need a trusted brand that can assure you of exceptional service. 911 restoration of San Jose has built a reputation of honesty and integrity in San Jose. Our reviews attest to the quality of our services, which is why we remain the go-to brand for many homeowners.
We caution homeowners to be wary of companies that offer low prices for air duct cleaning services, as they may not provide the necessary whole-home cleaning that is essential for effective results. Our air duct cleaning services are comprehensive and powered by our truck-mounted vacuums and certified technicians trained to meet National Air Duct Cleaners Association (NADCA) standards. We identify and remediate mold in your ducts to ensure your home's air quality is healthy.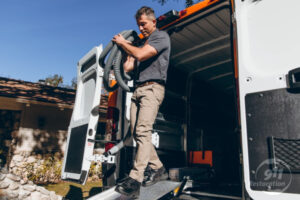 Certified NADCA Technicians
At 911 restoration of San Jose, we are proud to have NADCA-certified air duct cleaning technicians. The NADCA certification is a highly respected credential that acknowledges a technician's expertise and skills in HVAC system inspection and hygiene. You can learn more about the standards we follow by visiting the NADCA website.
Attention to Detail
Our duct cleaning process is tailored to address your home's specific challenges and concerns. We take note of issues such as dust mites, mold in your ducts, odors, and allergies, among others, to develop a customized plan for your home. Our San Jose market has a variety of add-on options available to address different types of concerns.
911 restoration of San Jose's Air Duct Cleaning Process
Our air duct cleaning service begins with a thorough inspection of your air ducts and HVAC unit. Our technicians will alert you to any concerns before starting the cleaning process. We then hook up our high-powered blower and HEPA filtered vacuum to your air duct system.
Our technicians use specialized air duct cleaning tools to agitate and dislodge any dirt in your air ducts. All the dirt and dust we dislodge are sucked out through our vacuum hose into our truck. We also identify, treat, and remove mold.
We will then clean your Air Handling Unit's components thoroughly. This includes cleaning your blower motor, evaporator coils, flushing your drain line, as well as HEPA-vacuuming the drip pan and interior cabinetry.
If you choose to add-on additional services such as electrostatic application of Vital Oxide (a hospital-grade anti-allergen product), duct sealant (combats duct deterioration and microbial growth), or one of our Whole Home UV Air Purifiers, we will execute those services.
Finally, we will do a thorough walkthrough with you to ensure you are 100% satisfied with the service we provided. If you are in need of residential or commercial air duct cleaning services, please call our IICRC certified experts today!
911 Restoration of San Jose is located at 803 Salt Lake Dr. San Jose 95133. Please don't hesitate to reach out to us 24 hours a day at (408) 449-4904.