Disaster Restoration
911 Restoration and the disaster restoration team are IICRC certified, licensed, insured, and bonded. Thus, homeowners can trust that when they call us for their disaster restoration needs they are going to get expert quality care.
"In a disaster, homeowners need a disaster restoration San Jose team that is reliable, trustworthy, and affordable. And that is exactly who the experts at 911 Restoration San Jose are," explains Erez Gilad, owner and operator of 911 Restoration San Jose.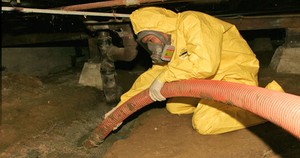 Things happen very fast in this world, which is why our team needs to respond faster. We are on call and available 24/7/365 with a response time of within 45 minutes and same day service for all emergencies.
No other team is like us. The disaster restoration team at 911 Restoration handles things from water damage san jose, water and fire restoration san jose accidents, and sewage backups—all of which that can occur because of a natural disaster.
Striving to provide you a fresh start is our mission statement because everyone deserves a second chance in the event of an incident.
Call our disaster restoration San Jose experts with 911 Restoration San Jose if you are in need of stability, and we will be there fast to make things right in your world today!
The Safe Choice for Disaster Cleanup: 911 Restoration
We know how to restore and replace any building material such as drywall, wooden studs, carpets, tiles, and wooden floors. In our 35 years of our experience, we have seen it all, and no problem is too big for us to solve.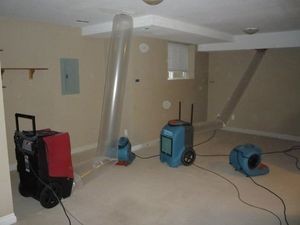 During an earthquake things shift and break causing additional damage. Take water pipes and hoses, for example, they can come undone and spill gallons of water all over your home.
Homeowners may think that a spill like that is a simple cleanup for them, but water will fill hidden pockets of the home in a situation like mentioned above.
That is when our professional disaster restoration San Jose team needs to be called because we know exactly where and how to look for damages. Using our infrared cameras to take a heat image of walls, crawlspaces, basements, and attics allows us to find damage non-intrusively.
After finding the damage, our expert team drafts a remediation plan because we value the professionalism of informed consent. Explaining the restoration processes, cost, and time frame of the job is how we guarantee you peace of mind every step of the way.
You can trust that with our repertoire of blowers, dryers, and vacuums that we can get things such as water damage off your mind. Call us if you are in need of 911 Restoration San Jose's expert service. We will get you back on track with a fresh start.
Disaster Mitigation
Natural disasters such as earthquakes and floods are unfortunately unpreventable; however, they are mitigatable. It is possible to prepare for a disaster, so that the effects are minimal on the home, the psyche, and the body.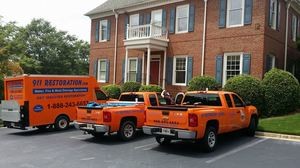 All disaster preparation begins with a plan. In the event of an accident, homeowners should know where the best route of evacuation is around their home, and where to rendezvous afterwards.
Sit down with your family one afternoon and draft a disaster readiness plan. Once it is ready, try to practice it once a month. People can get panicky in an accident, and knowing they practiced a plan will keep them calm.
You should also be ready for small injuries, power outages, and telecommunication blackouts. Therefore, homeowners should tuck away a first aid kit, extra cash, and one week of water and food.
"The preparation for one disaster makes getting through other situations a breeze," says Erez.
If something does happen to you, call our disaster restoration San Jose team with 911 Restoration San Jose and we can repair everything from your home to your mental state today!
Serving the communities of Alviso, Atherton, Byron, Campbell, Coyote, Cupertino, Fremont, Holy City, Livermore, Los Altos, Menlo Park, Milpitas, Mountain View, Newark, Palo Alto, Pleasanton, San Jose, Santa Clara, Saratoga, Stanford, Sunnyvale, Sunol, Union City and surrounding area.