Water Damage Restoration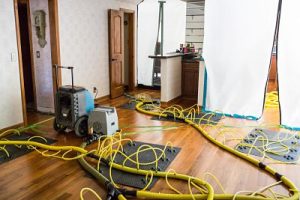 Dealing with water damage is one of the leading causes of any property disaster. Let's face it. Water doesn't pick and choose its victims. Nor does it have the sympathy for second chances.
Whether you're a property owner in San Jose living in your dream house, water damage ruins everything in sight. And the wet season or chilly mornings in San Jose that cause condensation on property structure don't help either.
That's why the team at 911 Restoration is there to tackle any water-related emergency. We understand the importance of time in any water disaster. That's why our water damage experts in San Jose arrive at the scene of damage within 45-minutes after your call.
How are we able to arrive at your property so quickly? We're located in San Jose and serve all surrounding areas in neighboring cities like Oakland or Fremont.
That's why we're the leading water damage restoration company in San Jose with certified and friendly experts at your service.
When you work with us, you get the fast and unmatched service of your property restored with a Fresh Start.
San Jose Water Damage Restoration Company That Also Tackles Mold Removal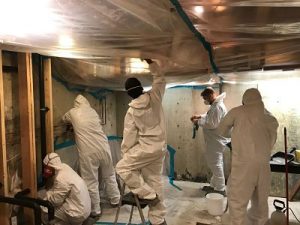 Mold removal san jose infestation is another result of water damage that has been improperly untreated. Because water gets into the tights cracks without you even realizing it, other problems like mold growth can arise. This is why it's recommended for all San Jose property owners to get a mold inspection performed by a professional. That way nothing serious gets left behind without you even knowing it.
The growth of mold on walls is an underlying problem most property owners across the nation aren't aware of. It can be a tricky situation to deal with as spotting mold isn't so obvious. Some mold is invisible. While some appear in places you'd never expect.
And when left untreated – mold growth can grow into a bigger problem causing health risks. Some symptoms of mold include coughing, wheezing, asthma, allergies, headaches, to organ failure in some severe cases. The last thing we'd want for you to experience is time in the hospital because of negligence.
Just because it appears you don't have any signs of mold infestations, doesn't mean your San Jose property is fine. Have peace of mind knowing you and your loved ones are safe with a clean and healthy space.
Once our mold experts arrive at the scene of water damage or mold infestation, they'll ensure your safety. They'll perform a thorough assessment to understand the problem at hand. They'll also be looking for other vulnerabilities such as leaking pipes, basement flooding, disasters, or any other signs. They'll go over everything they find on their checklist so you won't be left in confusion.
Call us today for your no-obligation mold inspection in San Jose. You'll soon be on your way to a Fresh Start with clarity.
The Only Fresh Start Restoration Company in San Jose
The unmatched service from our Fresh Start promise sets us apart from any other emergency restoration company in San Jose.
We've helped thousands of other customers that were once in the same shoes you're in. And now they're living their best life in a property they're happy to call home. It's fulfilling to us to see our customers' lives changed in a matter of time. Our customers are like family to us because we believe in trust, respect, empathy, and high-quality service.
Because every San Jose property owner's disaster experience differs, that means every customer gets a wholesome and personalized experience. But that doesn't stop us from delivering the same Fresh Start promise everyone loves:
Reliable service anything you need us 24/7/365 days a year

A 45-minute or less ETA for our arrival after any call you make

The use of advanced drying and dehumidifying technology to stop all water damage

A certified team that provides skills and service second to none.

Friendly customer service. We're not happy until you are.
So don't let water damage stop you from living the life you want in San Jose, Oakland, or Fremont. Everyone is deserving of second chances and having the ability to live their best lives.
Call 911 Restoration of San Jose today for a free property inspection and we'll be there within the next 45-minutes.
A Fresh Start is only around the corner!
Serving the communities of Alviso, Atherton, Byron, Campbell, Coyote, Cupertino, Fremont, Holy City, Livermore, Los Altos, Menlo Park, Milpitas, Mountain View, Newark, Palo Alto, Pleasanton, San Jose, Santa Clara, Saratoga, Stanford, Sunnyvale, Sunol, Union City and surrounding area.