Commercial Water Damage Restoration in San Jose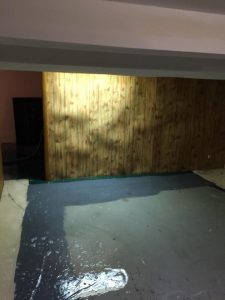 Commercial property owners in San Jose are at risk for natural disasters. From flooding to fires, a natural disaster can wreak havoc on your commercial property and lead to a myriad of problems.
This is why it is important for local business property owners to know the contact information of neighborhood commercial restoration experts to restore and revitalize their building. 911 Restoration of San Jose is just that –and more.
The Effects of Fire and Water Damage
A flood caused by a burst pipe or ceiling leak or smoke damage from a fire can have hazardous effects on your commercial building. Flames can be devastating and is something no property owner wants to experience in their lifetime. However, if a fire does happen, professional commercial restoration services are needed promptly to deal with the aftermath.
After a fire occurs, it's evident what smoke damage looks like – ash on the floor, discolored walls, charred furniture, and a foul smoky odor. But fire can also produce other results that are harmful to both your building and your body. It is critical to know that some effects of smoke damage can occur right away, while others are lingering.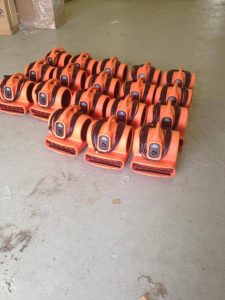 Discoloration – Shortly after a fire has been put out, the signs of smoke damage can be visible on the ceilings, surfaces, and walls of your commercial property. Within just a few days' time, walls and floors can begin to turn yellow.
Odor – Certain surfaces of your property, especially fabric items, can contain a smoky smell after a fire. Smoke makes small particles of carbon in the air, and when deposited, these particles turn to soot.
Interior Damage – Smoke can also permeate surfaces and cause harm to a building's structure and framing, including air ducts and wall studs. Not only does fire have long term results if left unattended to, but so does water damage. Flooding not only causes unsightly water damage to your property's interior, but it also can lead to long term health consequences if not dealt with quickly. These health hazards include mold and fungi growth, disease, and the attraction of pests. It's crucial to get a professional and fast-acting commercial restoration company to the scene as soon as possible. 911 Restoration understands that time is of the essence when a fire or flood occurs, and will be at your location within 45 minutes of your initial phone call.
Fast Acting Commercial Restoration Services with a Caring Touch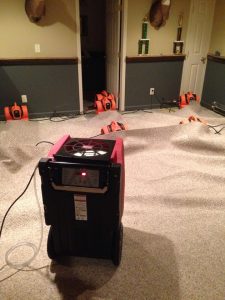 Property damage doesn't just take a fiscal impact on a business owner. It can also have a devastating emotional impact as well. This is why 911 Restoration puts our clients at the forefront of our attention. Our technicians are not only responsive, but caring and considerate as well.
Our "fresh start" approach leads to empathy and kindness and helps a commercial property owner during their darkest moments. We can help San Jose business owners see the silver lining of the situation and help them to quickly get back up on their feet again.
Our crew is equipped with the knowledge and tools it takes to get the job done quickly without disrupting the flow of your day-to-day operations. We have the latest tools to get your property clean and dry in no time at all. No matter how great the damage is, we will be able to start operations within the hour, and are available 24/7/365. Day or night, give us a call and we will be at your doorstep within 45 minutes.Some of the perks you can enjoy while using our services include:
o A free visual inspection for property owners only
o Highly trained team of experts
o Caring and kind services
o IICRC certified mold extraction
o Complete water removal and drying
o A free insurance consultation
o Mold lab testing
o And more!
If you live in San Jose and have a commercial property that has suffered from a disaster, contact 911 Restoration immediately. We'll save you time, money, and heartache and get your business up and running again immediately.