Fire and Smoke Damage Restoration
After a fire, water damage and smoke stains remain in the home, which is why 911 Restoration is here to give you and your home the fresh start you deserve.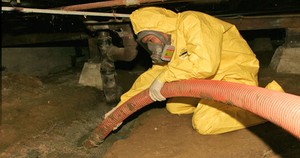 The fresh start is our promise that things will only get better for your home and your state of mind.
The way we accomplish this is by being the masters of our craft.
It is good to keep a fire extinguisher at hand, but do not be a hero. If the fire is too big, or there is too much smoke save your family and yourself. Always have an escape plan, and run it through with your family.
If you experience a bout of fire, and the fire marshal clears your home, call 911 Restoration San Jose to finish the job of getting all the remnants of fire damage out.
The fire damage San Jose team at 911 Restoration is IICRC certified, which means that we will refresh and renew all the belongings in your home.
Trustworthy and reliable care means we have to be at the ready and available 24/7/365, so if you have any emergency call us for a response time of within 45 minutes, and same day service.
We Are the Solution To Any and All Fire Damage

Fire damage restoration does not always have to be in response to a big fire. Sometimes the most troublesome accidents are small ones. Take a smoldering fire that a San Jose customer experienced in her kitchen. As she was frying bacon a grease fire started.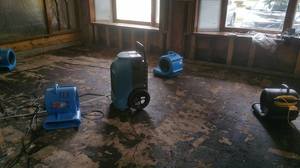 Knowing that a grease fire should not be put out with water, she let it sit there until it burned itself out. As a result, the grease from the fire created a lot of black smoke
Thankfully, for her, we were there within the hour after she called us. She was worried about a smoky smell that was lingering. We explained to her that tiny particles of ash are carried by the smoke and deposited into the walls.
Therefore, smells from fires stay around longer than the actual fire, and will only go away after removed. Our fire damage San Jose team was able to successfully restore her home to a better than comfortable condition. It was practically brand new.
We were able to get her insurance company to cover the cost of a deep cleaning of the surfaces of her home due to her homeowner's insurance covering the cost of the fire damage restoration.
If you're in need of a new start that is smoke damage free, then call the fire damage San Jose team at 911 Restoration, today!
Fire Prevention to Save on Fire Remediation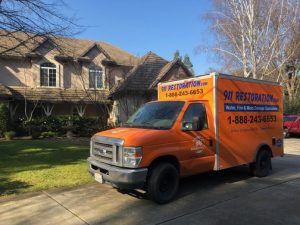 The professionals at 911 Restoration San Jose would like to give you some advice when it comes to preventing fire and smoke damage because the best solution to a problem is to prevent it.
First, the fire damage San Jose team would like to remind people that fire is a tool and not a toy. Keep matches and lighters out of reach from children, and in a childproof container.
Next, make sure to keep containers with flammable substances away from fire prone spots. Such locations are away from kitchen stoves, space heaters, and electrical wiring.
In the event one of these appliances were to accidentally start a fire then the flammable materials would not exacerbate it.
Additionally, the fire damage San Jose team would like to tell homeowners that checking smoke alarms monthly and replacing them as needed are a small cost to saving big money in the future.
Remember that different fires require different reactions. A grease fire cannot be put out with water. If your cooking causes a pan fire, then it is best to turn the burner off and let the fire put itself out.
If your home or office has recently been through a fire of any kind, then contact our fire and smoke damage restoration team with 911 Restoration San Jose for the best in services today!