About 911 Restoration San Jose
Erez Gilad, owner and operator of 911 Restoration San Jose, finds strength in knowing that he is providing a pivotal service to the residents in his community.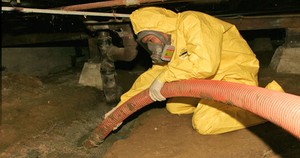 "An accident can really shake a person up, and our customers need to know that everything is going to get better. That's what keeps me going—the people. Giving people that second chance they deserve; nothing else compares to that," says Erez.
We know that restoration services need to be implemented quickly, so we pride ourselves on our ability to reach our customers within 45 minutes of their initial call.
Additionally, knowing where the shut-off's for water, power, and gas are can prevent accidents from happening after an earthquake. To elaborate, if a pipe bursts, shutting off the water may prevent a little damage from becoming a big problem.
Furthermore, we are available 24/7/365, ready to get to work on your property night or day.
If your home or business location is already awash in flooding, then contact our water damage restoration San Jose team with 911 Restoration San Jose today!
The Fresh Start After Floods
The fresh start is the promise that everything is going to get better. That is exactly what we base our mission statement on at 911 Restoration San Jose.
Homeowners need to be supported during a disaster, so we are here to be the guiding force in their life in the wake of damage to their home. We exemplify this by always explaining to homeowners exactly what their situation is, and how we are going to get them back on track.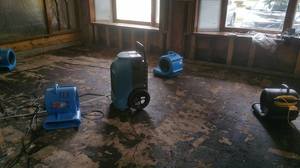 Our IICRC certified team is capable of handling any problem that homeowners may experience. From smoke remediation, fire restoration, water removal, and mold decontamination, we are the best solution you can find.
All these disasters have one thing in common, and that is water damage. After a fire, water can remain, and if water is not effectively remediated then it can lead to a mold problem.
The same method we use to remove water is similar to how we eliminate odor and smoke stains from homes. For this reason our technicians go through a certification process, because we need to be specialists in any disaster remediation situation.
We value how our operation is reliable, effective, and affordable. We place a great amount of emphasis on precision action in order to make sure that we get the job is done right the first time around. Please, call 911 Restoration San Jose today, and let us bring stability back into your life, so you can embark on a fresh start.
Erez's Tips to Disaster Avoidance and Preparedness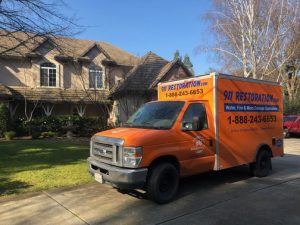 "Preparation and reaction to disaster is how homeowners can save themselves from costly restoration needs in the future. More importantly, it can keep their family safe from harm," says Erez.
Avoiding disaster relies on knowing what the signs of an emergency are and being able to react to them appropriately.
For example, mold can happen because of water damage that is left untreated. In order to prevent an infestation it is imperative to actively look for stagnant water in the home.
Making a list of where pipes run in your home may help you discover leaking and sweating pipes. Repairing these faulty pipes early on will help prevent significant water damage in the future.
Moreover, having something like a smoke detector in the home can aid a homeowner in either extinguishing a fire, or in curbing the damage caused by a fire during the time it takes emergency services to arrive.
In the event that an accident does happen, you can trust that we will be there for you. If you are in need of disaster restoration, give our water damage restoration San Jose experts with 911 Restoration San Jose a call today!