Water Damage Stanford
With the water damage Stanford crew at 911 Restoration of San Jose on the job homeowners can rest assured that they are in the best hands in the business.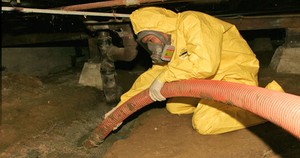 Our water damage Stanford flood mitigation professionals know how important it is to act fast in these situations, so we keep our office available 24/7/365.
This enables us to perform quickly during a water emergency, because no matter what time of day or night you call you can rely on us to get our water damage Stanford flood cleanup crews to your home within 45 minutes.
Our teams are completely aware of the reality that the best way to eliminate additional damages in these times is to get to the project quickly, and with the right tools to get the job done.
When you need fast and efficient assistance, call us and we will provide you with a free home inspection as soon as we arrive on the scene.
Take Preventative Action During The Cold Season
When it begins to snow and get colder it is necessary to take some preventative steps to keep your pipes from bursting and causing a flood on your property.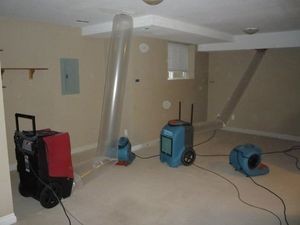 The IICRC certified water damage Stanford emergency repair team is well aware of these types of situations and have some tips for homeowners on how to protect their home during the coldest months of the year.
If there are water supply lines in the garage, keep its doors closed at all times to prevent them from freezing.

When they are not in use, keep the kitchen and bathroom cabinet doors open to allow any warm air to circulate and essentially thaw the plumbing.

When the weather is especially cold out, let cool water drip from the faucet at a constant, slow trickle, served by exposed pipes. This helps to prevent pipes from freezing and bursting.

Never change the thermostat set. Keep it at the same temperature both during the day and at night. This will cancel out the lower temperatures that the night brings and will prevent plumbing issues down the line.

Even if you are leaving your home for a significant amount of time, keep your thermostat set to no lower than 55° F. It may seem costly to leave the heat on while you are away, but it keeps the pipes warm, prevents leaks and will save you money in the end by preventing a major flood.
Call our water damage Stanford plumbing members today and you will get the licensed, bonded and insured assistance you need to get you on the path to a fresh start.
We Make Sure To Keep You Smiling In The Face Of A Flood
We have worked on enough jobs to know how overwhelming flooding situations can be for homeowners, and we vow to be at your beck and call until we have successfully completed the job.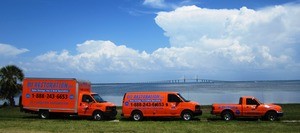 Our water damage Stanford disaster pros take customer service very seriously.
We want to make this process as easy as possible for you, so we do everything, from restoring your home to filing your insurance claim.
Our water damage Stanford flood removal specialists will submit all the information your insurance provider needs to get you the coverage you deserve.
Call our water damage Stanford team with 911 Restoration San Jose and you can be sure that with the Stanford leak repair agents on the job, you will be in the best hands in the home restoration industry today!