Sewage Backup
911 Restoration is an expansive all-star team that provides water damage services ranging from pipe bursts to sewage backup cleaning.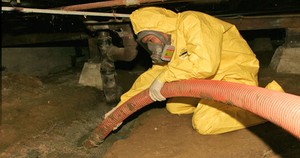 Disaster can strike at any time, which is exactly why you can call on our technicians who are available 24/7/365 for a response time of within 45 minute for any emergency.
Sewage backup happens quickly, and we can fix you up even faster with same day service. We are here ready to provide you with a second chance. That is our fresh start guarantee.
Everyone deserves help in their time in need, so call the experts at 911 Restoration San Jose for alleviation that works. Call us at (408) 449-4904 to provide you sewer backup in San Jose, and please allow us to offer you a free visual inspection.

If you want to handle a small clog yourself then it is best to use a cleaning agent like baking soda followed up by some hot water. This can be effective in allowing small blocks to pass.
 Most Common Causes of Sewage Spills and How to Prevent Them
Tree roots can burrow deep into the ground and penetrate sewer lines if they are located too close to them. The best way to prevent this is to know where your piping is located.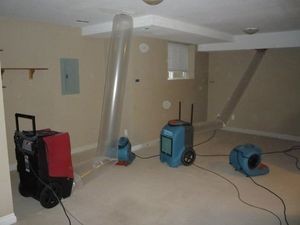 If you must plant a tree above a pipeline, then it is best to create a concrete barrier that will help reduce the chance of a root penetrating into it.
Clogged lines can cause a sewage backup in your home because the waste has nowhere to go but back from where it came. A great way to avoid this is by refraining from dumping waste such as paper and oils down your drain.
Things like tissue paper, or 'flushable' wipes, don't really dissolve in water damage san jose all that well. They can catch themselves onto other things in your drain and build up, causing a mess.
Cooking grease and fats are liquid when warm, but as soon as they cool down solidification begins. Plus, oils separate out from water, so even hot water will not be able to help melt it out. Waste such as this needs to be thrown away.
Furthermore, if you have mild clogs do not attempt to use abrasive commercial pipe cleaners. They are too acidic and can break down the metals in your pipe, thus causing a potential pipe burst. We provide sewage cleanup and sewage backup in San Jose, call us at (408) 449-4904 and see how we can help.
Our Fresh Start Clean Up for the Biggest Sewage Mess
Accidents happen when we least expect them, and if we could prevent them all the time then they would not be called accidents. Thus, if you are experiencing sewage back up dilemmas then you have come to the right place. No one can bring you a new beginning the way we can.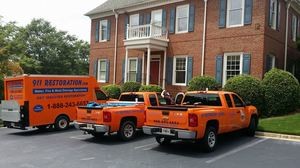 911 Restoration's sewage clean up San Jose team is IICRC certified. That means that we can fully restore any materials or surface that sewage damage has affected in your home.
We come fully equipped with an arsenal of industrial-grade restoration tools that allow us to clean up your home and to bring your mind back into tranquility.
The pumps we bring can have all that vile waste pumped out of your home, and safely disposed of. After clearing the water out, we then begin to dry the space with dehumidifiers and dryers.
This will help prevent mold removal services, as there will be no moisture left for mold inspection san jose to thrive on.
Finally, our technicians, who are trained in handling sanitizing chemicals, hit the affected space with cleaning solutions in order to get the odor out.
It is how we deliver the fresh start promise, so if you're in need of one call the sewage backup cleanup  San Jose experts with 911 Restoration San Jose today! If you search best biohazard cleaning services in San Jose, call us at (408) 449-4904 and learn how we can help.
Serving the communities of Alviso, Atherton, Byron, Campbell, Coyote, Cupertino, Fremont, Holy City, Livermore, Los Altos, Menlo Park, Milpitas, Mountain View, Newark, Palo Alto, Pleasanton, San Jose, Santa Clara, Saratoga, Stanford, Sunnyvale, Sunol, Union City and surrounding area.