Water Damage Campbell
At 911 Restoration San Jose our water damage teams have over 35 years of experience providing fast, efficient water damage restoration services to the homes in the San Jose community.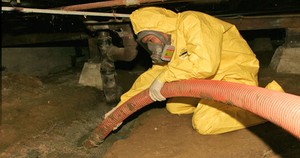 Our Campbell water damage pros are trained to perform even the most advanced flood mitigation services.
Many homeowners are not as prepared as they should be when it comes to preventing water from invading their property. This can cause you to experience leakage and flooding when a storm comes through.
If you do need assistance, the Campbell water removal techs are expertly-trained to remediate every type of water damage restoration challenge.
All of our Campbell water extraction specialists are licensed, insured and bonded, as well as IICRC certified, so you can feel safe that professionals are on the job that know exactly what they are doing.
Unmitigated Water Damage Can Cause a Mold Infestation
If your water damage is not completely eradicated by 911 Restoration professionals, then the moisture left behind can create a breeding ground for mold and mildew.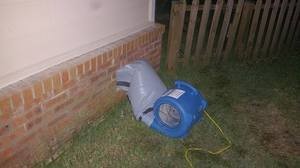 This is why the Campbell flood remediation offices are available 24/7/365.
Our service agents will dispatch flood removal specialists to your home within 45 minutes of receiving your emergency call.
With almost four decades in the home restoration industry, our Campbell flood damage mitigation experts can expel even the most severe water-related disasters.
Our Campbell flood cleanup crews know that untreated water damage will cause an unsafe living environment filled with mold, mildew, warping, rotting and structural damages. In order to avoid disaster, call the Campbell plumbing experts at the first sight of water damage.
The Campbell Water Damage Restoration Staff Will Help You Every Step of the Way
When you call our crews you can trust that we will fix the problem, provide a free home damage estimate and consistently offer affordable prices.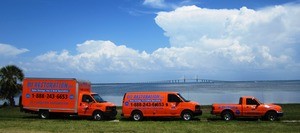 Our Campbell water disaster service agents will even handle your insurance claim, making sure you get the lowest deductible possible.
The water damage Campbell pros will deal with water damage the moment it affects your home, no matter what time of the day or night.
Fixing the source of the problem quickly will prevent further issues such as mold growth.
When it comes to your household, you deserve the best water damage restoration team in Campbell, so call the leak repair pros today for quick, efficient, same day service.
Give our water damage Campbell flood specialists with 911 Restoration San Jose a call as soon as you discover any unwanted water in your home. We can can't wait to give you a fresh start today!