Water Damage Cupertino
For all Cupertino residents facing water damage, count on 911 Restoration San Jose to be there. We will bring you the fresh start that you need.
We are all about second chances and renewed beginnings, so when you are with us your brand new tomorrow that is filled with hope is guaranteed.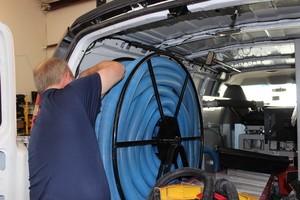 So, as we value professionalism, trust us to be transparent and honest with you.
We are available 24/7/365
Same-day service for all emergencies
Respond within 45 minutes 
Latest drying technology
Always put the customer first
It all starts off when you call our licensed, bonded, and insured team that gives to you a free water damage estimate.
The first step in restoring your peace of mind is knowing the whole truth, and nothing but the truth. Call 911 Restoration San Jose, and the Cupertino water damage team for the fresh start you deserve.
Pipe Bursts Still Happen In CA
Pipe bursts still may happen in California, but not as a result of freezing over. However, with windshield and a winter low of fifty-degrees Fahrenheit, exposed pipes may freeze over.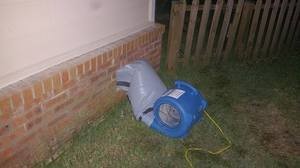 Nonetheless, the real concern is a result of how the pipes react to plate movement. With high amounts of earthquakes, and a lot of buildings constructed before geological studies were available, there is not a lot of homes equipped with the plumbing needed to stay intact.
Cast iron pipes are rigid and can withstand a lot of stress, but sometimes mother nature wins out. Often, they will not burst as depicted. Most of the time is will be surreptitious break that results in leak, and it will most likely affect smaller copper pipes. On top of that, the burst will be contained behind a drywall.
Thus, you should be on the lookout for signs of leaks that include: discoloration, pungent odors, and crumbling drywall. If you discover any of these, then you are facing water damage, but fret not as 911 Restoration San Jose has a water damage Cupertino team that can see you through it.
We have everything in our skillset to get you through to dryer days. We can fix and repair all damages related to water.
The Water Repair Team That Does It All
After a small home fire, a Cupertino resident needed more than just fire damage restoration. It all started when a small vanilla candle set ablaze a pair of Grecian curtains. The blaze was cut short when her fire alarm allowed her to act fast and call the fire department.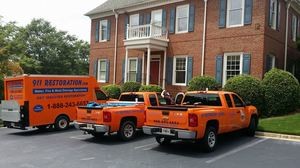 When they arrived they soaked the entire east end wall. The space was covered in smoke debris such as soot, oil, and ash.
Moreover, the biggest problem was that the water soaked the wall, flooded into the carpets, inundated the subfloor, and made it to the hallway.
It was all very stressful for her, but we assured her that everything was going to be get better.
We sprayed the area with a special solution that dissolved the remnants of the flame, and then vacuumed that and the water out in one move. Unfortunately, the charred remains of the wall were unsalvageable.
But, we are IICRC certified, which means we are more than capable of performing reconstruction, so we replaced it easily. We had to bring some dehumidifiers in for a short time, thus we were also able to prevent mold growth as well.
If you are in need of this level expert service by a group of professionals that will solve all your problems, then give our water damage Cupertino team with 911 Restoration San Jose a call, today!