Mold Removal
911 Restoration San Jose is the leading provider of mold removal services that brings peace of mind to homeowners across the county.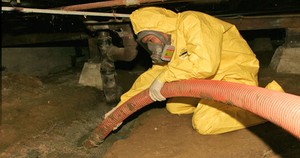 We are the embodiment of the principles that make up our fresh start promise. The change we want to see in the world is the attitude we bring to every restoration job.
To elaborate, everyone deserves a second chance and a day that is crisp. Thus, we want to guarantee homeowners that we are positive professionals that are on hand and available 24/7/365.
Your wellbeing is our number one priority, so we are there for you within 45 minutes and with same day service for any emergency.
A call to us is a call to a mold removal San Jose team that is licensed, insured, and bonded. We will get you back on your feet, so call today!
The Complete Truth about Mold Growth
Let's be honest, mold is everywhere, but it is not a problem at that point because a little bit of spores can be handled by the human body. It is when mold starts to reproduce and the spore concentration increases that problems start happening.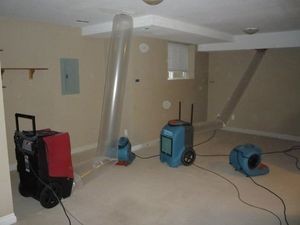 Fungus spores require two conditions to start proliferating. The first is moisture, and only a small amount of water is needed for an infestation to start.
When water from a pipe leak or poor gutter drainage collects in the dark corners of the home mold will start to reproduce. Which leads to mold's food source to start being used, and that is organic material, which is the second thing mold needs to grow.
Organic material ranges from drywall, wood, and paint. When mold starts to become more prominent it ruins the material it grows on.
For example, mold on a drywall will cause it to crumble. Once the damage becomes visible, it means that homeowners have been living with spores for a while.
Signs that you are living with mold are akin to the effects one experiences during allergy season. Spores enter the immune system and cause an inflammatory response. Red eyes, runny nose, sore throat, and headaches are all signs you are living with mold.
What 911 Restoration San Jose wants homeowners to know is that all these problems have a solution, and that we can make things right. We bring the fresh start that means everything is going be better than it ever was before.
Mold Remediation: Trust in Our Expert Care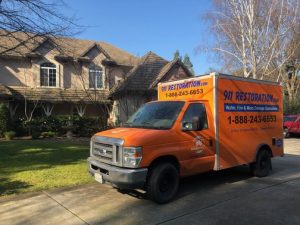 Mold needs to go when it is in your home, and we do it the best from remediation to decontamination. We have the tools to remove the mold and to fix the underlying water damage that caused it.
911 Restoration San Jose's mold removal crew's free visual home inspection incorporates our 35 years of experience that is needed to identify the extent of mold damage.
Since mold is a sign of water damage we always bring dehumidifies, dryers, blowers, and an infrared camera to complete a mold decontamination job.
Using an infrared camera, we are able to focus our efforts into where the affected areas in your home are. Fixing the mold, and not the water damage will just cause more mold in the future.
We get the water out, and fix the causes that our IICRC certified mold removal team is capable of fixing. Anything from a roof leak to a pipe burst is no problem for us.
More importantly, we know how to create a sanitary and high-ventilated area in order to keep mold spores from spreading to other parts of the home.
Finally, when it comes to removing the mold we only use the highest quality antimicrobial restoration materials. It is important to do that as to keep future mold infestation from occurring.
911 Restoration San Jose is here to provide you a fresh start and a tomorrow free of mold. Call our mold removal San Jose team with 911 Restoration San Jose for affordable and reliable care because you only deserve the best today!