Mold Removal
When there's a mold infestation, 911 Restoration answers the call 24/7, 365 days of the year, with a guaranteed arrival time of 45 minutes. 
Mold thrives in damp, dark places like carpets and under floorboards if moisture is not properly extracted. After a flood or burst pipe or ceiling leak, mold can potentially grow if surfaces are not decontaminated and humidity levels are not monitored.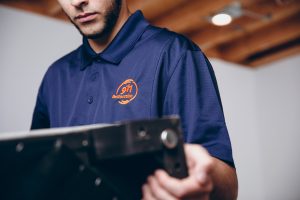 Most types of mold release dangerous particles into the air you breathe. They can linger in the form of airborne mold spores that circulate and cause health hazards and structural damage. 
As a nationwide company with a specialty in emergency water damage restoration services, we provide thorough mold decontamination to tackle your mold damage restoration in San Jose and neighboring cities.
Our IICRC San Jose certified full restoration service staff is trained on various mold remediation and safety techniques. Rest assured that we will do a thorough mold inspection and comprehensive flood or water and fire restoration san jose at your residential or commercial property in San Jose and surrounding regions. 
As a certified mold remediation company, we provide full transparency and open communication with customers. We go over specific repairs and work with your insurance provider to make the restoration process a breeze. 
Expect professionalism from a licensed, insured, and bonded nationwide emergency restoration company. 911 Restoration of San Jose is comitted to keeping costs low while taking care of any current or future mold infestation problems at your property. 
We operate on a "Fresh Start" philosophy, which means we work hard to rebuild and restore lives through cutting edge mold decontamination technology and mold removal service in San Jose.
Don't let mold removal at your San Jose property wait another day. Call us at (408) 449-4904 and please allow us to offer you a free visual inspection.
Flood Cleanup and Mold Removal in San Jose
In addition to water damage restoration, we provide mold inspection as well.
Heavy rains, floods, and other disasters can cause excess leakage or 911 water damage experts to stay within your structure. A burst pipe or ceiling leak are common problems that many customers in the San Jose and surrounding areas experience.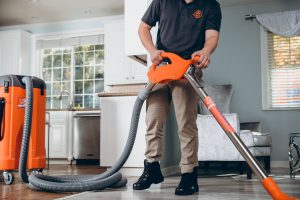 Often, we find that mold can grow in the home or a property simply from water from a pipe leak or poor sewer drainage that collects in the corners of the home with poor ventilation and humidity levels. During winter storms,  it's important to frequently check for leaks and make sure your space is properly ventilated to prevent mold colonies from thriving. 
Skilled in the latest mold decontamination techniques, our mold removal technicians utilize professional fans to dehumidfy structures. They inspect, repair, decontaminate surfaces, and leave your proprty mold-free and odor-free once again. 
We want your home or commercial business to be a safe and welcoming environment. Don't hold off on seeking mold inspection or mold remediation services in San Jose. 
Give us a call at (408) 449-4904 and see how we can help you with mold damage restoration and mold removal service in San Jose.

Safe and Reliable Mold Remediation in San Jose
Putting off mold inspection can end up being more costly than simply getting the job done the first time. 
We recommend reaching out to professional certified mold remediation company in San Jose and other nationwide locations that can handle all aspects of emergency water restoration and careful mold removal.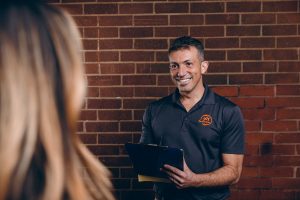 If mold is neglected, it can continue breaking down organic material and continue destroying wooden structures, upholstery, wallpaper, and othor porous material. Not to mention, mold can also release harmful toxins into the air, causing individuals to suffer from respiratory illness, allergies, dizziness, headaches, and other uncomfortable health problems. 
The bottom line is that a mold problem needs to be eradicated from your property as quickly as possible. 
911 Restoration of San Jose mold technicians care about your health and the health of others. When we handle repairs and mold decontamination projects, we are committed to rebuilding your environment and create a welcoming environment. 
Our mold inspection will give you a peace of mind and help prevent future growth to keep your property safe, sanitary, and free from structural damage. 
We recommend that you leave the mold decontamination process to a certified mold remediation company that is trained to identify visible and invisible signs of mold growing on surfaces. Don't attempt to try and scrub at mold colonies yourself, as you could inhale harmful toxins.
Thinking of having an expert do a mold inspection or remove mold in your home? You've come to the right place. Call us at (408) 449-4904 and learn how we can help.
Serving the communities of Fremont, Los Altos, Mountain View, Newark, Palo Alto, Pleasanton, Redwood City, Santa Clara, Saratoga, Sunnyvale and surrounding area.