Water Damage Menlo Park
After being in the home restoration industry for over than 35 years of experience, 911 Restoration San Jose has seen just about everything when it comes to water damage.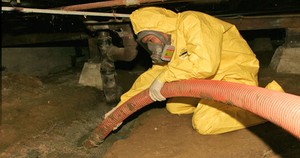 We use the most advanced water extraction and drying technology available, guaranteeing that your property is moisture-free.
The owner of the Menlo Park branch Eriz Gilad works with only the most highly trained home restoration workers, that way homeowners can have peace of mind that when they call our flood mitigation professionals they are getting involved with the best in the business.
In order to minimize the damage done, we offer same day services to all of our customers. When one of our Menlo Park specialist answer your call, they will send a water damage team to your household right away. We always get there within 45 minutes, so you never have to wait long for assistance.
Our IICRC certified Menlo Park water removal technicians are well-qualified to fix all causes of water damage.
The Menlo Park leak detection pros will never make you wait. We keep our offices available 24/7/365, because we are aware that a water-related disaster can happen when it is usually the least expected.
We Can Handle All Your Plumbing Needs
Keeping your plumbing in proper condition is necessary to prevent damage in your home, especially if it involves a pipe bursts. The cause of a pipe burst can be due to many different issues, such as old material, cracking, pressure build up and clogs in the main water line.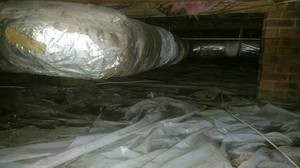 If you do experience a pipe burst in your home, it can be as minimal as a trickling leak, or as major as an area flood.
From flooded kitchens to leaky ice machines, the Menlo Park flood restoration crew have the extensive training needed to repair every cause of water damage, no matter how big the job.
Having so much experience in the field makes the Menlo Park floodwater extraction technicians the most capable repairmen in the San Jose community.
Even if the smallest amount of moisture gets in your walls, flooring or ceiling, it has the potential to cause a mold infestation.
This is why it is necessary to call the Menlo Park plumbing experts as soon as you notice water in your home. We will conduct a free visual mold inspection right away in order to make sure your home is free of fungus.
We Will Make Your Home Free of All Water Damage
Do not try to clean up water damage on your own. Let the licensed, bonded and insured Menlo Park flood cleanup agents safely mitigate all aspects of water damage, including the mold.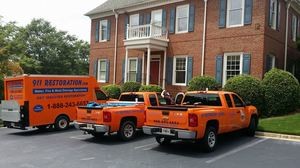 911 Restoration San Jose will make sure that their Menlo Park flood damage service agents always keep their customers their main priority. We want to be there to console you through this vulnerable time to let you know that everything is going to be ok.
We hope that by offering free home damage estimates, affordable prices and working with all major insurance companies, that our customers will see that we are always on their side.
Our Menlo Park professionals will also do all the work when it comes to filing your insurance claim, from speaking to insurance representatives to submitting paperwork. We want to keep your out-of-pocket expenses low, so you can save money and feel good about the restoration process.
We will get our Menlo Park crews over immediately to give you the fresh start you deserve. Call our water damage Menlo Park team with 911 Restoration San Jose when you first discover water in your home and we will remedy it today!