How Sliding Doors Can Invite Water Damage to Your Home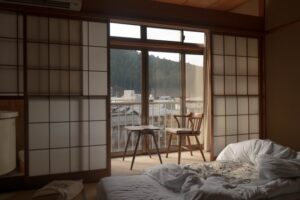 Sliding doors are a modern way of adding personality to the house. Whether you install them in the living room or beauty room, they look good everywhere. Their functionality is the reason it's expected that they won't go out of fashion anytime soon. However, did you know that they are linked to inviting water damage to your house?
Read on to learn more.
Can Sliding Doors Cause Water Damage?
There are many common causes of residential water damage, like leaks and burst pipes. However, there are many uncommon causes of residential water damage that can cause severe structural damages to property. One of them is sliding doors.
Even though you might never want to sacrifice the beautiful views presented by the sliding doors, the truth of the matter is that with heavy rainfall, they possess a high risk of water intrusion problems. For many houses, sliding doors work as an entry way for the water to seep in.
Improper or incomplete sealing around the door can result in a build-up of water. If your sliding door is not fitting into the frame properly, the gaps caused by the misalignment can invite into your property. This often happens due to improper installation. To avoid such problems, make sure to hire an experienced and trusted gate installation company.
Frequently opening and closing the sliding door also causes water intrusion. During the wetter months, it's best that you don't open the sliding door too wide. Additionally, you can also place an absorbent doormat to ensure easy removal of water.
The absence of a drip edge is another reason that causes water intrusion through sliding doors. A drip edge is a small ledge that overhangs the threshold of the door, whose purpose is to direct water away from the building. If your sliding door doesn't' carry a drip edge, water will gather in the sill, allowing it to seep into the house.
If your sliding door is causing water to seep in, the first thing you need to do is identify the issue by understanding the mechanics of the door. If the water intrusion is occurring during the rainy season, it's best not to try any DIY tricks because there's a chance that you might end up doing more harm than good.
Other Common Causes of Water Damage
Water damage is a threat to health and is linked to diseases like cholera, diarrhea, typhoid, amebiasis, hepatitis, gastroenteritis, giardiasis, campylobacteriosis, scabies. Depending on the source of the water, it may contain toxins, bacteria, and chemicals that can even affect animals.
The common causes of residential water damage include:
Natural disasters and other weather-related water problems
Clogged gutters
Leaking pipes
Washing machine water supply line leaks
Condensation from AC
Blocked drains
Malfunctioning sprinkler systems
Leaking water heater
Toilet runs and drips
Garbage disposal food cabinets
Issues with the plumbing system
Water buildup in areas such as crawl spaces, attics, and basements
Faulty household appliances
Sump pump malfunction
Drainage issues
Sewage backups
Structural damage
How Is Water Damage Linked to Mold Infestation?
Though molds exist throughout our environment, the constant exposure to mold spores is what can lead to an array of health issues like mold allergy, sneezing, asthma, nasal congestion, throat irritation, watery eyes, chest tightness, skin rash, and itchy skin and eyes.
Mold grows in areas where there's a lot of water present. Therefore, after your property experiences water damage, you have a small window of 24 to 48 hours to prevent mold growth. Mold can be extremely hazardous to your health. Therefore, the only way you can prevent mold growth is by drying out your property. The sooner you start the water damage restoration, the lesser chance there is of mold growth.
An important thing to understand here is that mold spores don't require too much water to spread throughout the property. Even washing machine leaks and small plumbing defects can cause the mold to grow inside the house.
To prevent mold growth, it's important to:
Check appliances regularly
Clean out roof gutters
Keep your plumbing system in good condition
Don't let your pipes freeze
Make sure to quickly dry up wet materials
Control moisture
Repair leaks
Install moisture detectors
Regularly monitor your basement's ventilation
Keep indoor humidity levels as low as you can
Avoid using carpets in bathrooms and basements
Looking for a Trusted Home Restoration Company in San Jose?
On the lookout for a trusted and experienced home restoration company that can guide you throughout the process and can share the ways you can prevent water damage in the future? 911 Restoration of San Jose is the company you can trust.
With advanced technology, techniques, and equipment, the home restoration company offers quick water damage restoration to ensure that you don't have to rent out an apartment for more than a few hours or days.
The home restoration experts not only help you prevent further damages but also take photographic proofs to help you file a water damage claim. Other than water damage restoration, the home restoration experts also offer fire and smoke damage restoration, mold removal, sewage backup, sanitization, and disaster restoration.
Water damage restoration is not as complex as fire and smoke damage restoration. However, if leaks aren't repaired, you'll be exposed to water damage in the future too. As molds require water to thrive, many times, water damage leads to mold infestation. 911 Restoration of San Jose will not only make sure to restore your house after water damage but will also run a thorough inspection to know whether your house has been attacked by mold.
Call 911 Restoration of San Jose today to prevent further damages and a decrease in property value.