Candle Safety Tips – Staying Safe during Power Outages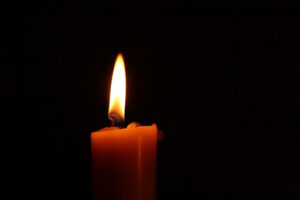 Fire safety by following candle safety tips inside the home is something that all of us tend to take lightly. Reports from the United States revealed that the four years from 2016 to 2020 saw 353,100 house fires inside the country. All of these fires resulted in over $7.2 billion in property damage and a number of other impacts as well. 
With an increase in power outages due to cold storms and the hurricane season, it is time that you took fire safety seriously and learned the right way to light up candles inside of your home. Although battery-powered lamps and flashlights should be your go-to option for power outages, it may suit you well to have a candle as a viable alternative as well. However, candles should always be lit with due care and consideration. 
It is always important to remember that your candle is an open flame, which can lead to problems and other fire risks if not operated in the right manner. According to the National Fire Protection Association, more than 20 percent of all fires related to candles started during a power outage due to a lack of adherence to candle safety tips. 
In this article, we take a look at some candle safety tips and help you find out the best approach for candle safety inside of your home. These tips can help you reduce the chances of a fire from candles and improve general safety inside the home. 
Pay Attention to Proximity 
The first candle safety tip you should follow while lighting up and placing a candle is to pay close attention to proximity. You mustn't light your candle or place it in front of or near something that can easily catch fire. 
You should preferably keep your candles a foot or two away from drapes, books, bedding, carpets, furniture and all other highly flammable products found inside your home. All of your burning candles should be placed at least 3 to 4 inches away from each other so that they don't burn improperly and cause a huge fire due to the domino effect. 
Burning Candles Shouldn't be Left Unattended 
In a power outage, it is always recommended to restrict seating and candles to one area in the house. If you have multiple rooms and members in your home, you should light up a candle in one room and ask everyone to scoot inside that room. The more candles you light up in different rooms, the harder it gets for you to keep an eye on them and ensure that they aren't burning unattended. 
With everyone present in one room, you can account for the presence of each family member in one room and always keep an eye on the open flames in front of you. You should extinguish all candles before leaving the room or heading to bed. Leaving an unattended candle is a recipe for disaster and can lead to a house fire due to a mishap. 
Place Your Candles on Appropriate Surface 
Place your candles on an appropriate surface that is fit for the job. You shouldn't just keep your candles lying around everywhere without any check and balance whatsoever. Always light your candles up and place them on a metal cookie sheet or a ceramic plate. The wax coming from the candle can be flammable as well, which is why it shouldn't be allowed to drip on a flammable surface. 
Extinguish Candles if you Smell Gas 
If you have a power outage in your area and rely on candles for light, you should have your nose ready to sniff out any signs or smells of natural gas. Leaking gas from a nearby pipe can react to the flames of your candle to cause a house fire inside your home. This is a common occurrence if candle safety tips aren't followed. 
If you do smell gas inside your room, you should immediately extinguish your candle and call emergency services. The leaking gas is an impediment that can harm you in multiple ways. 
Don't Use Candles as a Searchlight 
Candles cannot be used as a searchlight to find something during a power outage. Always have a spare battery-operated light with you so that you can have something to carry with you in the dark. When you are walking around with a candle in the dark, there is always a chance for you to trip over something and drop the candle somewhere. This is a risk you should avoid. 
Keep Candles Away from Children and Pets 
Children and pets are naturally fascinated with the sight of candles and would want to get their hands or paws on them. You should place candles away from them and should closely monitor them during an outage. Kids, especially, are fascinated by fire and would be handsy with the candle. 
Smoke and Fire cleanup can be an extensive process if you don't have the right team available. 911 Restoration of San Jose is just a call away for you! You can get in touch with us to perform a thorough inspection of the damage in your home and clear it up for the future.