Checking for Water Leak – Commercial & Residential Checklist by 911 Restoration of San Jose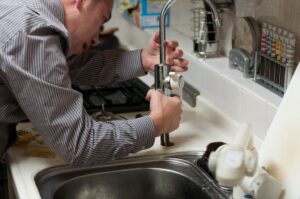 No commercial or residential property is immune to damages over time, especially water damage caused by leaks in the plumbing or roof.  Water leaks might seem harmless or manageable at first but can potentially turn into a disaster if neglected. The destruction caused by water occurs slowly, starting with small cracks, often invisible to the naked eye. If overlooked, it can affect the structure's integrity as well as valuable possessions.
However, regular checking for water leaks by making a commercial or residential checklist can help folks in San Jose proactively detect water damage and take repair measures by calling a home restoration service.
In this post, we'll talk about the different types of water leaks in commercial & residential properties and how to check for them.
Types of Water Leaks in Commercial & Residential Properties and How to Check for them
The following are some of the most common types of water leaks and how you can check for them before calling damage control professionals:
1.    Roof Leaks
Roof leaks are among the most common water leaks in commercial and residential buildings for several reasons, including cracks, clogged drainage systems, or holes created by hail. The math is simple – one square foot of water on the roof is equivalent to five pounds per inch of water. However, checking for the leak's origin can be difficult to identify. However, you locate a leak by first following the most obvious sign – falling droplets from the ceilings and wet sports on floors. You can also go to the roof deck and look for water puddles and try to figure out the flow's path.
2.    Plumbing leaks
Since the weather in San Jose is mostly sunny and clear year-round, you're more likely to sustain water damage through a plumbing leak on your property. Be it underground, in the walls, or under the kitchen sink, a burst or cracked piper can spur a leak which can easily go unnoticed, slowly increasing the damage and potentially causing a flood or mold buildup. To check for plumbing leaks, pay attention to damp floors and water seeping from cracks, underground, and toilet tanks. If the leakage is extensive or beyond your reach, you'll need to call a professional plumber to check and fix it thoroughly.
3.    Basement Leaks
A flooded basement is every property owner's nightmare which can incur thousands of dollars in water damage repair costs if left undetected. A basement leak can be caused by several factors, including sewage buildup, burst pipe, sump pump failure, or a cracked foundation. In many cases, minor basement leaks go undetected until the issue escalates and affects the structure's integrity. The good news is that basements leave more noticeable signs of water damage, such as stains, dampness, mold and mildew, rust, warped wood, cracked floors, etc.
Commercial & Residential Checklist for Water leaks
While you can fix water damage by hiring a home restoration service in San Jose, taking a few minutes every week to check for leaks can help you detect any issues early and prevent major repairs.  Here's a commercial and residential checklist for checking water leaks:
1.    In the Bathroom
In the toilets, listen for running water and try to locate its source. You can also add some food coloring in the flush to detect leakage in the bowl.
Turn on the showerheads and look for drips. If you have a tub, divert the water to the shower to see if any water comes from the tub spout.
Check for water puddles under the basin or rust around joints and edges.
2.    In the Kitchen
Listen for drips coming from the faucet or the sprayer once you turn it off.
Check for pooling under the sink near the drainage area
Check for pooling under the fridge and other appliances that use water, like washing machines.
3.    In the Basement
Check the sum pump basin and its discharge lines for cracks.
Check the water heater for rust or pooling.
Check the ceiling or floors for cracks, stains, or dampness.
4.    In the Utility or Laundry Room
Check for rust or pooling near every water connection.
Follow the supply lines as far as they go and look for drips.
Renowned Home Restoration Services – 911 Restoration of San Jose
At 911 Restoration of San Jose, we aim to help educate our customers about water damage assessment so they can detect water leaks in their properties and take quick actions using our checklist to prevent or minimize the damage. However, to ensure that damage is taken care of professionally, our team of restoration experts can assess the damage using state-of-the-art equipment and make repairs quickly and cost-effectively.
Feel free to call us for more information regarding our water damage repair services.