Mold Removal Los Altos
The mold removal Los Altos crew at 911 Restoration of San Jose is qualified to provide you with the most thorough and efficient mold, mildew and fungus cleanup services in the industry.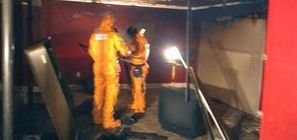 When you discover mold growing in your home, we think it is important to treat that incident with a sense of urgency, even if it is not technically considered an emergency.
In order to assist you as quickly as possible, our mold removal Los Altos unit is available 24/7/365 to take your calls and schedule an appointment to get to your home at your earliest convenience.
We want homeowners to completely trust that we will do whatever it takes to sanitize and deodorize your home, which is why our entire operation is IICRC certified. This should give you peace of mind that we are the company for the job.
Call our mold removal Los Altos techs with 911 Restoration San Jose and we will conduct a free home inspection as soon as we arrive on the scene today!
The Customer's Safety Is The Top Priority Of Every Mold Removal Job
When it comes to dealing with fungus we like to act fast, which is why our mold removal Los Altos experts make a point to provide prompt service as soon as we are called to a job.
The main reason why it is so important to move quickly in these situations is because if mold spores are in the air, and those living in the home are inhaling those spores, it can possibly cause health issues, such as:
Wheezing

Asthma

Coughing

Headaches

Sneezing

Itchy eyes

Skin rashes

Respiratory Issues

Sinus Problems
Our mold removal Los Altos professionals want to keep you safe under all circumstances, which is why we deal at the core of the issue as soon as we arrive. Call us the moment you need thorough mold eradication, and we will get the extra mile get your home back on track.
We Will Ensure That You Are Confident In Our Work Every Step Of The Way
We always put the customer first, which is why our mold removal Los Altos team goes above and beyond to make sure you are on board with everything we do to your home.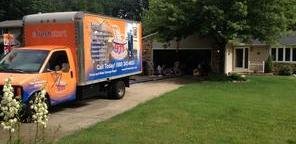 It is our goal to always be as accessible as we can for our customers, making it easy for you to ask any questions that you have about the process the moment you have them.
Along with calming any concerns, mold removal Los Altos staff are qualified to help you with the financial side of things, which is important since mold removal is not usually covered by standard homeowner's insurance policies.
In order to accommodate your needs, we will provide you with the best, most affordably priced services for your mold issue, to help keep your out of pocket costs low.
Call our mold removal Los Altos technicians at 911 Restoration of San Jose when you need fungus extracted from your living space and we will get you the fresh start you deserve.