Mold Removal Saratoga
When water finds its way into parts of your home that generally go unnoticed, you need the help of the mold removal Saratoga team at 911 Restoration of San Jose to remove any fungus growth that has taken place.
In order to provide you with the most thorough help, our mold removal Saratoga staff is IICRC certified, making us qualified to implement comprehensive services, such as:
Water damage restoration

Moisture extraction

Thorough drying techniques

Sanitization

Spore removal

Drywall replacement

Vapor Barriers

Air filters and purifiers

Mold testing

Cleanup services

Vacuuming
We treat all instances of mold infestation with an urgency that other companies may not, which is why our representatives are available 24/7/365 to schedule an appointment with our mold removal Saratoga technicians.
It is important for us to get to your home quickly, and when we do, we will immediately conduct a free visual mold inspection to identify every trace of fungus on your property.
Call our mold removal Saratoga agents when you need thorough help from licensed, bonded and insured specialists and we will go the extra mile for you today!
Our Crews Will Sanitized And Deodorize Your Household
Our mold removal Saratoga specialists are trained in comprehensive mold and water damage restoration services, because water is usually the caused of mold growth in the first place.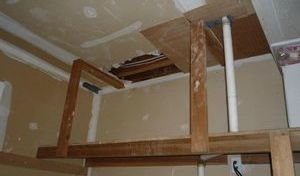 As soon as we get on the scene, homeowners can rest assured that we will take over everything from that moment on, giving you the freedom to focus on yourself and your family.
We have many years of experience in the fungus cleanup field, so our mold removal Saratoga pros know exactly what and where to look for mold growth, allowing us to property exterminate every trace of fungus.
Along with cleaning the area, we can then teach you how to implement preventative maintenance on how to avoid these situations in the future.
Call our mold removal Saratoga crew when you notice any sign that you may be living with a foreign substance like mold, and we will do whatever it takes to make your home a clean, healthy space for you and your family.
We Will Guide You Through The Entire Mold Removal Process
As important as it is for us to get your home sanitized after mold has been discovered on the premises, we care most about you and your well-being.

With so many years of experience in the industry, we completely understand how this situation can be overwhelming and frustrating, which is why when our mold removal Saratoga unit gets on the scene we will handle everything.
We will even help out with all of the insurance paperwork too.

In an effort to make things as easy as possible for you, we make it our responsibility to take charge of all aspects of the restoration work, from the mold eradication to financial assistance.
Homeowners can count on us to always offer affordably priced mold and fungus removal services, so call our mold removal Saratoga techs at 911 Restoration of San Jose and we will get you on track to a fresh start.