Mold Removal Mountain View
When you notice one of the pipes is leaking or when the ceiling is showing any water stains, you should call 911 Restoration San Jose right away to come and take a look. There are several issues that can arise from water damage and one of the most pressing concerns is mold growth.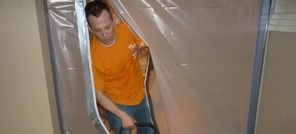 Our mold removal Mountain View specialists can inspect your home for any signs of fungal infestations and provide the necessary remediation services when we do detect any. Our experts are available 24/7/365 to take on your water or mold concerns.
Our team can respond to your call within 45 minutes and will be there on the day you need it so you can get immediate assistance.
Our IICRC certified mold removal Mountain View technicians will be equipped with advanced drying equipment that will ensure that moisture is removed. Without the excess moisture plaguing your home, mold won't have the ideal environment to start growing and we can prevent the spread right away.
How Mold Removal Experts Take On Your Concerns
Mold can start spreading quickly by releasing spores. When mold spreads, it can hasten the deterioration of the wood. The spores on the other hand, can trigger health risks like skin irritation, asthma, or allergies. Through our quick response, you can rest assured that we can prevent any further structural harm to your home and help you avoid being exposed to spores.
The best way to take care of water damage and the looming dangers posed by mold growth is by allowing the professional mold removal Mountain View team from 911 Restoration take care of the problem. We have the experience, training, and equipment to take on that leak and the possibility of mold growth.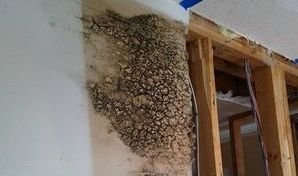 Once a leak occurs, it can be difficult to tell if mold has started to set in. Our mold removal Mountain View pros have noted some signs that can help you out. Here's what you have to look for:
Black or pink spots on any surfaces like the walls, rafters, and other wooden sections of your home.
Dampness in the air within your home
Books, textiles furniture are moist to the touch
A noticeable moldy smell within your home
To perform our remediation thoroughly, our mold removal Mountain View specialists will be using eco-friendly cleaning solutions that will remove mold without causing any further harm.
With our equipment, we can help detect hidden moisture spots throughout your home and help locate any indicators of mold infestation. With our testing equipment, we can also identify airborne spores so we can work to get rid of them to reduce the chances of mold spreading.
Early Mold Detection Can Help In A Major Way
With over three decades worth of experience in handling all kinds of water damage and fungal infestations, our mold removal Mountain View team can provide you with the expert assistance you need. Once our team arrives, you can expect us to conduct a free visual inspection and provide you with an estimate for the most affordable price!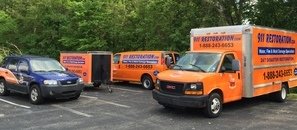 We'll be thorough with our approach. We'll be sure to check even the most inaccessible cranny of your home like crawlspaces and the space between walls to check for mold and moisture.
When we work on mold removal, we'll also take care to patch up water damage and remove the foul moldy odor left behind.
When water damage occurs, make sure that mold is removed right away. Allow the mold removal Mountain View professionals from 911 Restoration to give you a fresh start. Give us a call today!