Water Damage Redwood City
If you are in the 605, and you experience a water related incident, then fret not as the water damage Redwood City team at 911 Restoration San Jose is here to bring you the fresh start that you require.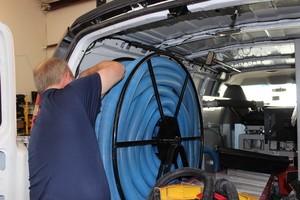 We believe in living healthy, so count on us to restore your home to a better than new condition that allows you to live happily.
Same-day service
Available 24/7/365
Respond within 45 minutes
Free water damage estimate
Latest drying technology
We live by the fresh start, and that is our promise that things will get better, and that will happen quickly. Our bonded, insured, and licensed team can be trusted to dispense to you the utter care that is needed for a speedy recovery.
Give us a call for the relief that you are have been waiting for by an elite group of full-service water damage restoration in Redwood City that will get you out of every rut.
From Inspection, to Infestation, and Restoration
Our years of experience and training has prepared us for every disaster scenario. Whether it is ash and soot from a fire, or category 3 water from sewage, count on us to be there to remediate the problem.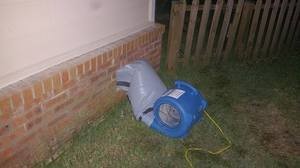 In our inspection, we scope out the full extent of damage. It is important that every ounce of moisture is found, or it can result in a mold infestation down the line. We want every breath you take post-restoration to be utter refreshing. Therefore, we need to be thorough and effective in our restoration services.
Extracting debris and waste, that puts the health of your home at risk, is always our first priority. Therefore, we operate with the highest degree of sophistication, in addition to operating the most advanced restoration tools around.
For example, in the event of a fire, the majority of fire damage is a result of ash and water that spreads across the area. Therefore, before extracting the water out, we soak the material in a special spray. This stuff dissolves the ash, so it gets vacuumed out as the water is extracted.
Our tools are all industrial grade, and they are things you cannot typically fine at a home improvement or a hardware store. When you are in need of this level of expertise contact us. Call the team for water damage repair and water damage restoration service in Redwood City whatever home accident you face.
Water Damage Redwood City FAQs
911 Restoration receives numerous calls that we think can be addressed in this forum. Now, there are almost an infinite combination of water related incidents or home disasters, therefore, you may not find everything you need here.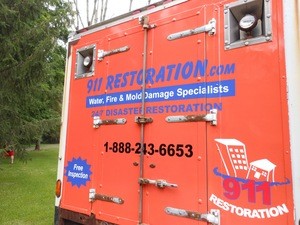 However, feel free to call us because satisfying any curiosity that you have will aid in restoring your peace of mind.
Most likely, yes. Untreated water damage, combined with an annual average humidity of 80%, will give rise to microbes and a mold infestations.
When this occurs it is imperative to call us for water damage remediation and water damage services in Redwood City. If allowed to fester then it will pose a risk to you and your family.
The machines used for a dry-out consist of a combination of blowers, dehumidifiers, and air scrubbers. Now, the blowers are the loudest thing here, but we usually remove those after the first 24 hours.
The dehumidifiers will run the longest, but it is imperative that they do so, in order to dry the space out completely.
These tools do not use up a significant amount of electricity. Thus, the cost on your bill is negligible, therefore, we do not pay for your electricity bill.
If you need any other questions answered, or if you need our water restoration services, give our water damage Redwood City team with 911 Restoration San Jose a call today!